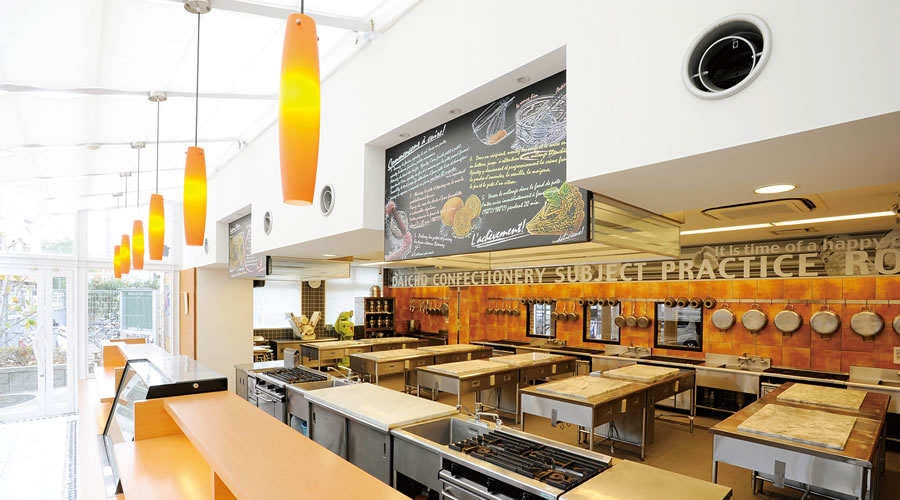 Junior college student, university student,
For working adultsVISITOR INDEX
Professional practice education and training benefits
Up to 112 yen benefit (no repayment obligation)
All departments of DAICHO
We are designated as an education and training benefit system.
What is the educational training benefit system?
Supporting initiatives for proactive skill development of working people,
Aims to stabilize employment and promote reemployment
This is an employment insurance benefit system.
Employment insurance that meets certain conditions
General insured person (employed person)
Or a person who was a general insured person (separated from work),
Undertake the education and training designated by the Minister of Health, Labor and Welfare
A stipend will be paid upon completion.
4% of new students are returning to school
There are many students who have returned to Osaka Cooking and Confectionery College for various purposes such as career change, acquisition of qualifications, and improvement of skills.
A wide range of age groups are learning cooking and confectionery from various occupations.
2020 results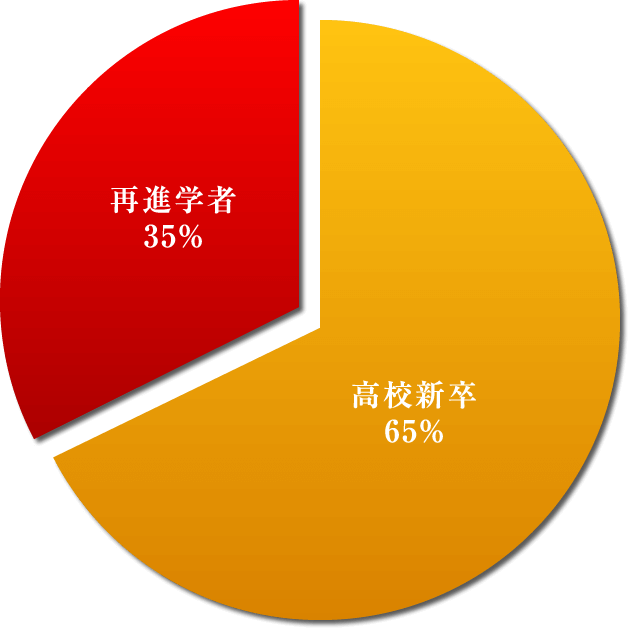 Why choose DAICHO
Practice every day = The amount of practice is
Top class in Japan
To obtain national certification
There is a set number of practice hours.

DAICHO has about twice as much practice time as that, so
From basic technology to applied technology, even in a short period of time
You can learn it easily.

Cook Course (2020 results)

Living technical knowledge learned from practitioner teachers
Five years of cooking experience and seven years of confectionery experience are required to become a practical teacher at a training facility.
At DAICHO, practitioners who have been active in the field for many years, from 10 to 40 years, teach as full-time teachers.
They are active in a wide range of fields, such as restaurant managers, hotel chefs, and people with overseas experience, and you can learn diverse skills and knowledge.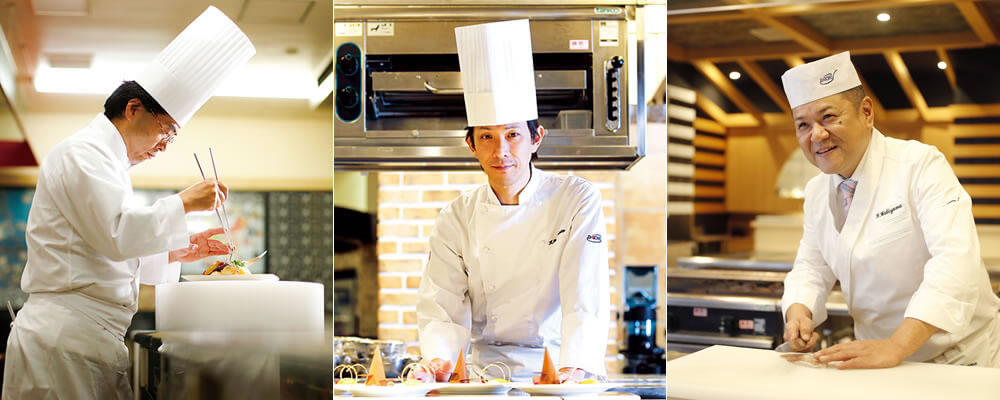 the environment of the site itself
We will actually operate the store at the restaurant facility cafe shop facility installed on campus.
It is possible to learn more practically, such as mass cooking, work efficiency, recipe devising, etc.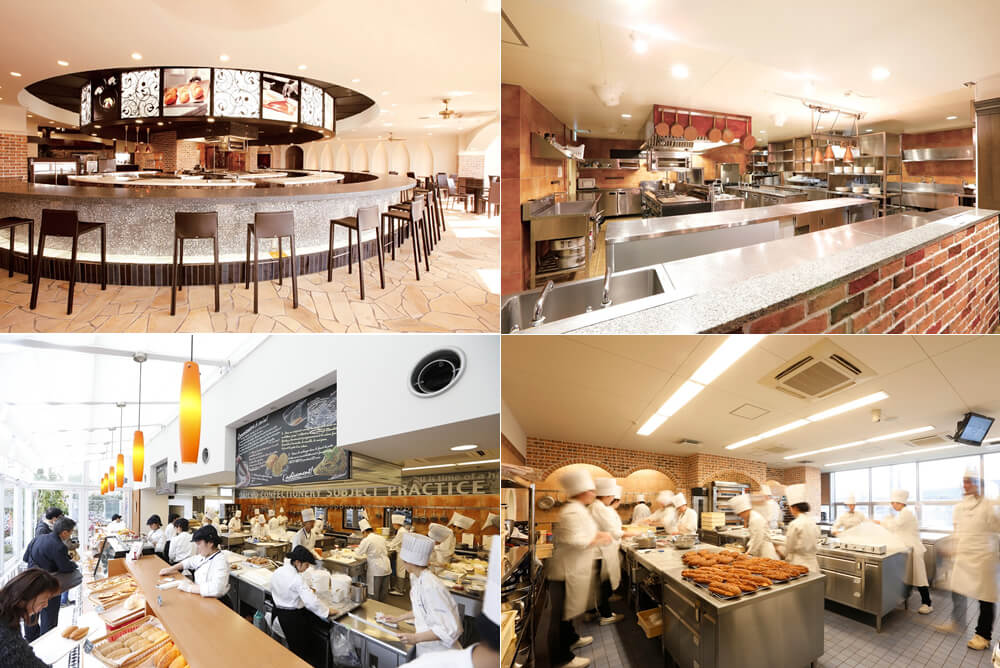 Year 2
All employees participate in overseas training
Learn authentic techniques in Paris, France or Florence, Italy.
Gain an understanding of foreign cultures through hands-on classes taught by local chefs, Michelin-starred restaurant training, and visits to markets and patisseries.


Learn more than cooking
A unique curriculum that aims to become a chef who can adapt to the changing times.
conditioning

management

Classes focused on store management Take classes on devising store concepts and creating business plans from specialist teachers

conditioning

global

Learn how to spread Japanese cuisine overseas and how to become a chef/pâtissier who can be active overseas from instructors with a proven track record overseas.

conditioning

healthy nutrition

A class that combines cooking skills and knowledge with cutting-edge IT technology to create healthy dishes that are better than registered dietitians
A wide range of lessons! (Excerpt)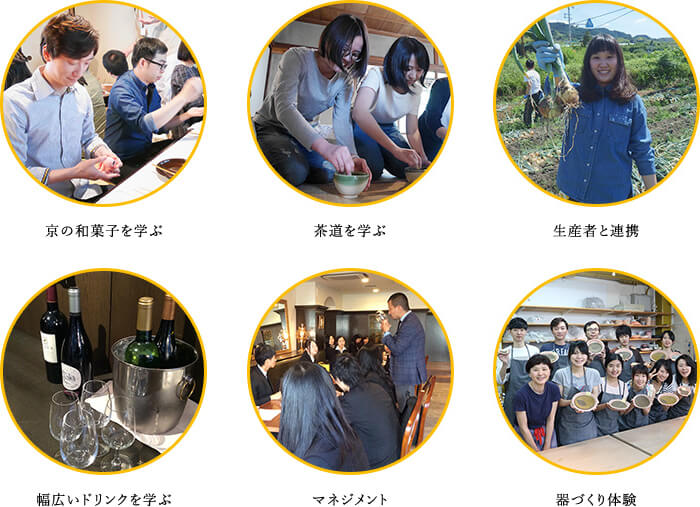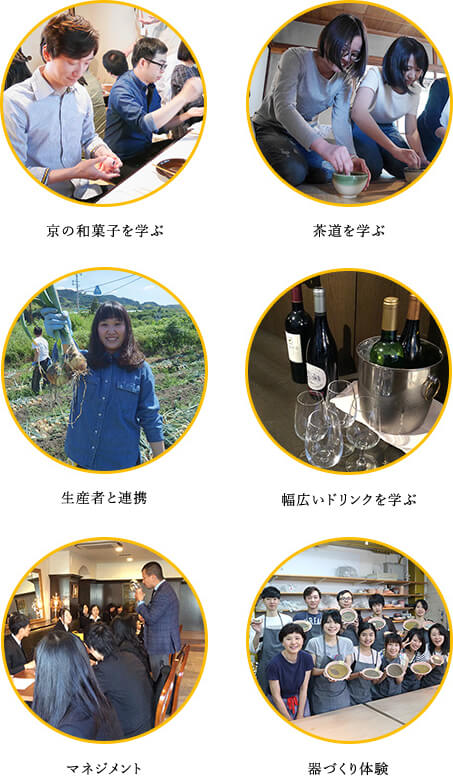 Open Campus/Individual Consultation
Open Campus
:
Held on weekends and holidays
Weekday tour
:
Held every weekday from 10:00 to 19:00
Online open campus
:
Held every Tuesday, Friday, Saturday, Sunday and public holidays