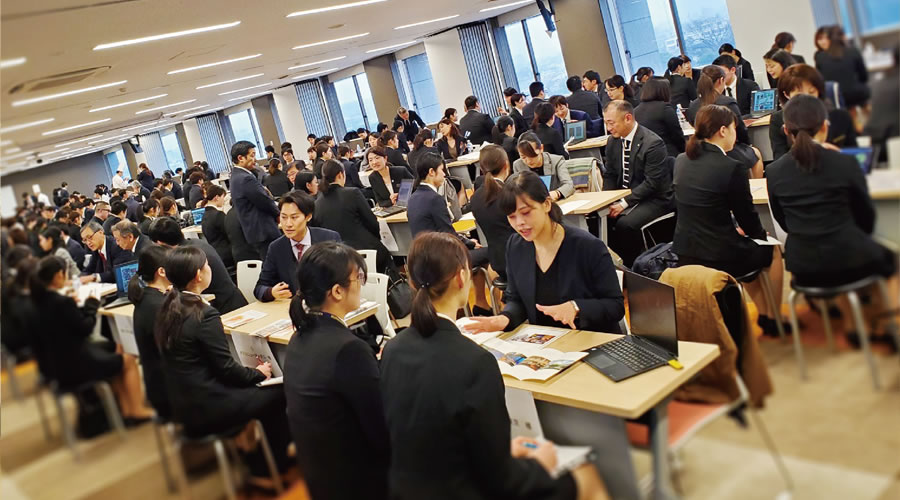 Alumni VOICEEMPLOYMENT SUPPORT
Alumni VOICE
"Practice making every day" "Restaurant, shop,
Café Management", "Everyone Makes a World Debut", etc.
Focus on acquiring skills and knowledge that are useful for employment
Murakawa Gakuen Group.
That is why
Continuing to play an active role on various stages in Japan and overseas
Another feature is the large number of graduates.
Cooking General Course

Everyone regardless of nationality or gender
Cooking dishes that make you smile,
I want to fill the world with happiness!

Hotel New Otani Osaka/work

Second year since joining Hotel New Otani Osaka.He is currently assigned to the all-day dining "SATSUKI" and is in charge of preparing breakfast and lunch.Murakawa Gakuen, which puts a lot of effort into practical training, has many off-campus events.The frustration was bigger than the happiness, and it also led to the desire to work harder.

YSSan
Graduated from Osaka Prefectural Kumeda High School

Confectionery Comprehensive Course

At the hotel of your dreams,
I want to pour my passion into making bread

Working at Swissôtel Nankai Osaka

Belongs to the bakery department at Swissotel Nankai Osaka, a hotel representing Osaka Minami.Five people, including the head chef, manufacture all the breads that we deliver to our customers. The experience of working practically from product planning to manufacturing and sales in the actual shop training at DAICHO has been useful in my current self-confidence and adaptation in the field.

TYSan
Graduated from Osaka Prefectural Sakai Nishi High School

W license system
Cooking Course + Confectionery Hygiene Course

Confectionery and cooking, two national qualifications!
At my favorite cake shop
days closer to dreams

GOKAN/work

He fulfilled his dream of working at his favorite cake shop and got a job at GOKAN.The reasons for the work of "mixing, warming, and cooling" that I learned at school greatly expanded my repertoire of cakes.All the teachers have a lot of experience in the field, so the specific knowledge that I learned through their experiences is also useful in the field.

H HSan
Graduated from Osaka Prefectural Sakuya Konohana High School

cooking department

as a pastry chef
We aim for even greater heights.

LE PÃTISSIER YAMADA/Opening of business

He manages the pastry shop "Le Patissier Yamada" in Seika-cho, Kyoto.The innovative sweets created by the young owner patissier are popular with enthusiastic fans and have received numerous media coverage. With the successive openings of "Boulanger Yamada" and "Le Patissier Yamada (Shiroyamadai branch)", it is attracting attention from many directions.

SYSan
Nara Prefectural Nara Commercial High School

Cooking General Course

Mastering French Cuisine
An exciting journey has begun.

Hiramatsu Co., Ltd.
Auberge de L'Ile Tokyo/work

In order to create a deep taste, you have to increase your skill and knowledge drawer.Reaching that level is no mean feat, but we are approaching the realization of our dreams by seriously facing our daily work.

TFSan
Graduated from Kanagawa Prefectural Nippa High School

Cooking General Course

Touch the depth of Japanese cuisine,
I am having a fulfilling training day.

Hotel Okura Tokyo/work

During the "Restaurant Practice" where I actually thought about course meals and offered them to general customers, I learned a lot from thinking about not only the quality of each dish but also the overall balance.In order to fulfill my dream of spreading the charm of Japanese cuisine overseas, I work hard every day to improve my skills.

MMSan
Graduated from Yokohama Municipal Totsuka High School