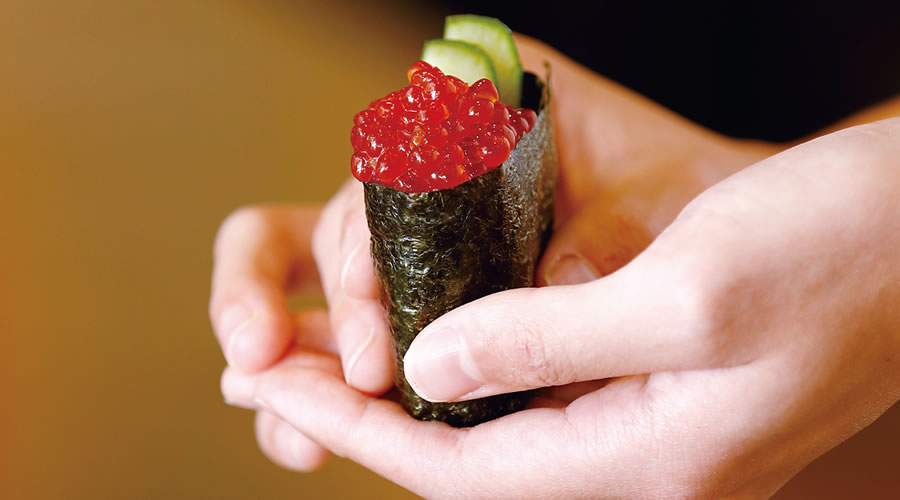 Cooking General Course

Sushi washoku class


(Cooking 2 year course)

SUSHI JAPANESE CUISINE CLASS
The world pays attention
A class where you can learn mainly about Japanese cuisine
registered as an intangible cultural property,
Japanese cuisine is attracting attention from all over the world.
understand the cultural background,
Practically learn how to cut and arrange seasonal dishes.
From traditional Japanese cuisine to innovative creations
Learn broadly.
From the structure of sushi
Learn new cooking methods for Japanese cuisine

You can learn mainly about sushi Japanese food

You can also learn about management, overseas, and nutrition at select seminars

Management of Japanese restaurant

Qualifications that can be obtained

(Country) Cook license

Blowfish License (Blowfish Handling Registrant's Certificate)

Food education instructor

Vegetable sommelier

Life Care Color Test Level 2, 3

Specialist

Technical examination

Food coordinator

Professional Cook License, Culinary Technician
*Requires 6 years of work after graduation
If you pass the technical examination while in school, you will be exempt from the academic examination.
Features of the Sushi Washoku Class

2 hours of abundant practical training in two years!
Timetable example (2nd year)

MON
YOUR
WED
THU
FRI
1st period(8:50~
10: 20)
height
basic
Practice
Japanese cooking practice
Food
Services
Practice
Sushi Japanese food
Practice
innovation
Shon
Cooking training
2st period(10:30~
12: 00)
3st period(13:00~
14: 30)
Design
seasoning research
4st period(14:40~
16: 10)
management
Ment
After School Activities
(16:10~
18: 00)
Voluntary practice
Voluntary practice

*Curriculum is subject to change.
2nd year class division!
Learn Japanese cuisine thoroughly
Sushi practice

Learn the basics of sushi, "shari-kiri", "nigiri" and "makimono".Learn how to slice various fish for sushi.Learn applied techniques such as salt, vinegar, and seasoning.Learn how to serve customers at a sushi counter.

[Example of training menu]
Nigiri sushi, rolled sushi, seafood rice bowl, chirashizushi, pressed sushi, inari sushi, hand-rolled sushi, Osaka sushi, Edomae sushi, warship roll, persimmon leaf sushi

Japanese cooking practice

Learn Japanese cuisine in various scenes such as kaiseki, kappo, and creative cuisine.He learns how to choose tableware, set the table, and how to serve customers.He learns the background of Japanese culture and how to direct the seasons.Acquire the skills to spread Japanese cuisine to the world from a global perspective.

[Example of training menu]
Steamed sea bream, lightly kudzu, seasoned with bamboo shoots, boiled conger, grilled two pieces of cutlass fish, deep-fried tiger prawn Toji, lily root bun, salmon kelp seasoned, steamed tilefish turnip, autumn salmon seasoned with chrysanthemum flower, boiled duck jibu, shrimp Yuba-steamed sweet potato, boiled yellowtail, seasonal hassun, tuna horn sashimi, sea bass sashimi, torizoku thread sashimi, salmon figure sashimi, etc.

Food service training

We develop practical training that pursues the differences and characteristics of cooking and ingredients, such as comparing the taste of farmed and natural ingredients.

seminar

global seminar

Nutrition Innovation Seminar

Management seminar

select one from

Operates a Japanese restaurant that applies the Five Laws

Practical practical training on five Japanese cooking techniques: boiling, frying, steaming, grilling, and making the most of life.You will learn more practical cooking methods, such as seasonings that anticipate the customer base you will be serving food to, and presentation that will impress you visually.

Learning from fishing ports, farmers and cooperating production areas
The area around the campus has prospered with food.It is also close to the sea and is a treasure trove of food that takes advantage of its warm climate.It is a blessed environment for aiming to become a chef of Japanese cuisine, which accounts for 98% of the catch in Osaka Prefecture.It has the best environment where you can prepare sushi directly from the fish directly from the market.

Cooperation with production areas

Through an educational tie-up with Kishiwada City and close interaction with producers such as farmers, fishermen, and livestock farmers, you can learn about ingredients and "local production for local consumption" locally, and learn the value of seasonal ingredients and how to make the best use of seasonal ingredients. environment.

Contributing to the community through recipe development

A creative class that provides recipes and dishes commissioned by local companies, facilities and educational institutions with the theme of local production for local consumption.More than 150 companies cooperate with Murakawa Gakuen!There is a class to publicize your own original recipe to people in the world.
Check out other departments/classes!