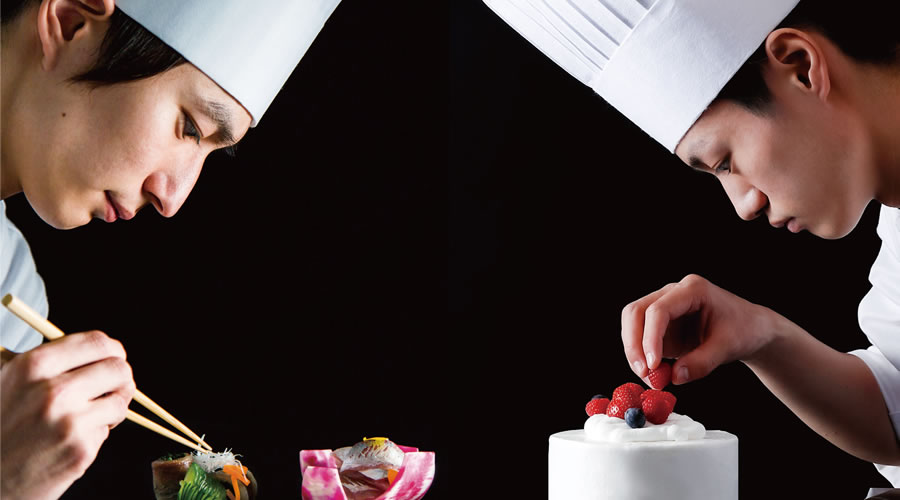 A school with practical training every dayStrengths of Daicho
1 horse mackerel than 100 sea bream
In other words,
From one "lesson",
100 times of "training".
At DAICHO, we have hands-on training every day.
Over 1 hours in a year.The amount of practical training is top level in the country.
Due to the large amount of practice
The "quantity" of practice can improve the "quality" of technique
With the amount of practical training at the top level in Japan
I aim to be a first-class chef and pastry chef.
Over 1 hours per year
Over 2 hours per year
The amount of training you learn in a year is about twice the training time (1 hours) required to acquire a national qualification!
With the amount of training that is worthy of the top level nationwide, you will acquire the basic basics that will allow you to play an active role as a professional even in a short period of one year.
cooking department

Confectionery Hygienist Course
DAICHO's practical training not only covers the time required to acquire a chef's license and a confectionery hygiene license,
With the aim of "cultivating true chefs and patissiers who can be active in the field", we are implementing a full range of content.