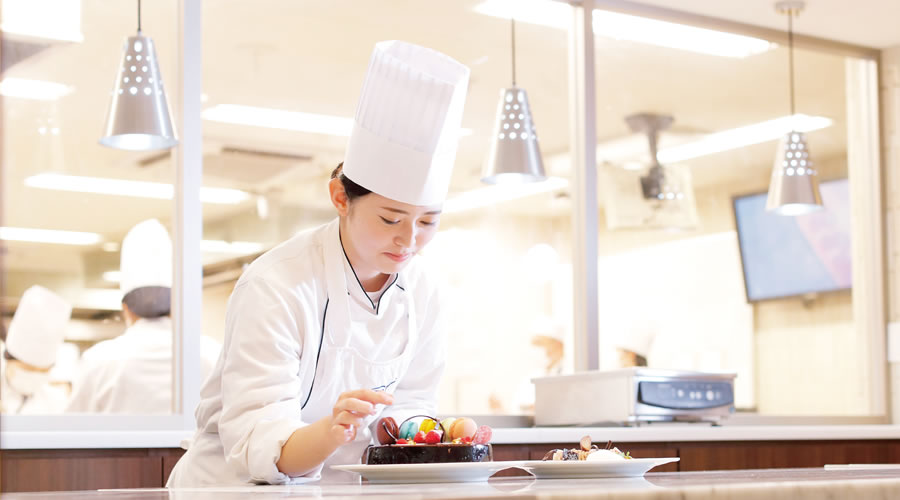 class listDepartment
make your wishes come true
8 specialized classes
From the basics to application in a variety of classes!
There are various genres and ways of working in the food industry.
Combining a large campus with the best facilities
At the Osaka Cooking and Confectionery College (Izumi main school),
Rather than simply learning cooking and confectionery techniques and knowledge
You can receive learning directly connected to the industry you want to aim for
Create a special class.
W license (cooking + confectionery)
For licensed cooks