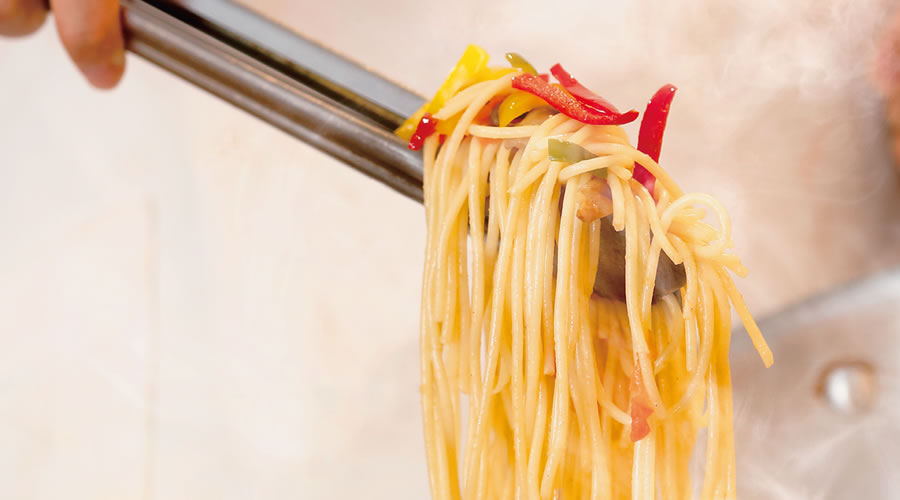 Cooking General Course

Western cooking class


(Cooking 2 year course)

FRANCE / ITALY CUISINE CLASS
Focusing on French and Italian cuisine
A class where you can learn cooking from various European countries
Backed by a variety of cultures and histories
Advanced cooking techniques, as well as sauces and soups
Full-fledged pursuit of recipes that take a long time.
Specialty ingredients such as gibier, table manners, wine, etc.
Learn a wide range of knowledge and techniques of Western cuisine and deepen your knowledge.
You can learn advanced Western cooking techniques and management

2nd year Learn mainly French and Italian cuisine

You can also learn about management, overseas, and nutrition at select seminars

You can receive a curriculum in collaboration with a European culinary school

Qualifications that can be obtained

(Country) Cook license

Blowfish License (Blowfish Handling Registrant's Certificate)

Food education instructor

Vegetable sommelier

Life Care Color Test Level 2, 3

Specialist

Technical examination

Food coordinator

Professional Cook License, Culinary Technician
*Requires 6 years of work after graduation
If you pass the technical examination while in school, you will be exempt from the academic examination.
Western Cooking Class Features

2 hours of abundant practical training in two years!
Timetable example (2nd year)

MON
YOUR
WED
THU
FRI
1st period(8:50~
10: 20)
height
basic
Practice
France
Cooking practice
Food
Services
Practice
Italy
Cooking practice
innovation
Shon
Cooking training
2st period(10:30~
12: 00)
3st period(13:00~
14: 30)
Design
seasoning research
4st period(14:40~
16: 10)
management
Ment
After School Activities
(16:10~
18: 00)
Voluntary practice
Voluntary practice

*Curriculum is subject to change.
2nd year class division!
Thoroughly Learn Western Cuisine
Learn Western cooking techniques

Authentic from sauce to soup.For example, fond blanc (broth made from chicken bones, beef tendons, potherb vegetables, etc.) is cooked for 5 hours while the onions are sautéed and the base is carefully prepared for 5 hours.The practical training to make from scratch is an experience that will be treasured as a chef.

[Example of training menu]
Mariniere with vegetables, prawn and scallop flan, tuna and avocado tartare, lobster fricassee with truffle flavor, rabbit and foie gras with galantine sauce perigueux, mushroom and chicken terrine, veal fillet with coffee flavor Madera Sauce, party menu, etc.

Learn Western culture and manners

Understand the history of French/Italian cuisine How to choose tableware, how to set the table, knowledge of wine, service etiquette, table etiquette Understand the basic terms of cooking in French and Italian

Food service training

We develop practical training that pursues the differences and characteristics of cooking + ingredients, such as comparing the taste of farmed and natural ingredients.

seminar

global seminar

Nutrition Innovation Seminar

Management seminar

select one from

Cooperation with European culinary schools

You can learn lessons and recipes from authentic instructors through educational collaboration with culinary school in Florence, Italy and Rishart in Munich, Germany.

Learning from fishing ports, farmers and cooperating production areas

First-class chefs have an extremely high level of interest in ingredients, build strong relationships of trust with producers all over the country, and have routes to purchase good ingredients.Acquire the knowledge and skills to sincerely face ingredients, such as visiting production areas, interacting with producers, and comparing foods.
Authentic French/Italian
run a restaurant

Under the guidance of a full-time faculty member who has served as head chef in the hotel and restaurant industries for many years, he manages store concepts, menu configurations, and French and Italian restaurants.Practical lessons that are all real, such as how to adjust the strength and weakness of course dishes and high-quality service skills

Recipe development class

Recipes are devised under the theme of local production for local consumption.If it is actually used, the recipe will be used in various companies, facilities, and educational institutions.You can take lectures directly from food manufacturers and producers.
Check out other departments/classes!