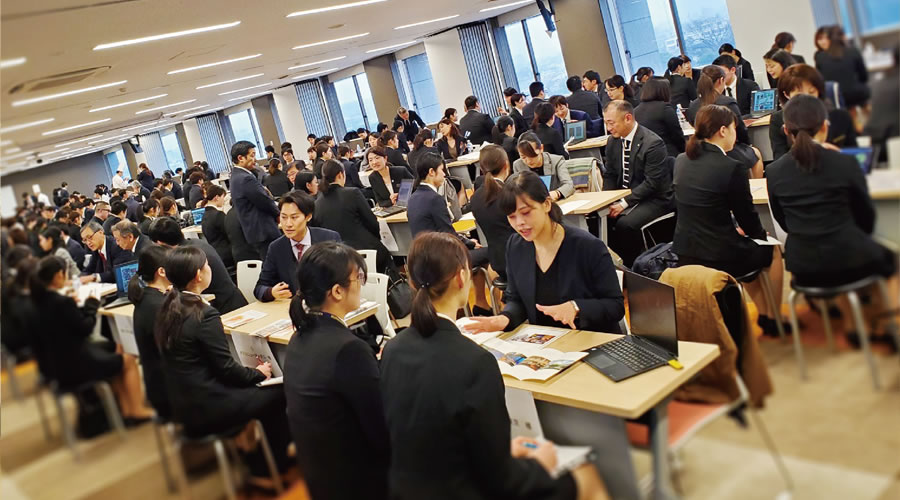 support systemEMPLOYMENT SUPPORT
Don't make job hunting a "student alone".
Back-up system that school always enters
When students are looking for a job, the "class teacher" and "employment manager" work together to support them.In addition, the school will enter between the company and provide support.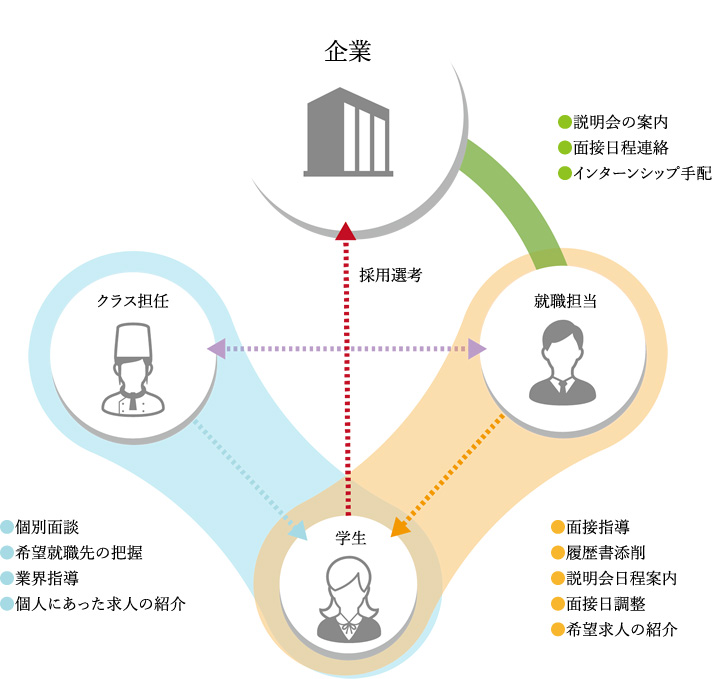 Class teacher system
Understand job hunting status

Due to the class teacher system, the homeroom teacher grasps the employment situation of each student.We provide support in cooperation with the employment department, such as introducing recommended jobs in the desired genre based on the aptitude and personality of each student.

Employment staff carry out activities
Support

Employment staff conducts mock interviews and resume checks after school and during lunch breaks.You can rest assured that the school's careers office will make detailed adjustments to the interview date and contact companies.
Instructors who have accumulated a first-class career and know the field thoroughly support employment
Chef experience

Yoshinari Asano

Experienced in all kinds of Japanese cuisine, such as restaurants, Japanese cuisine, and high-end sushi restaurants.He is the head chef at Novotel Koshien (now Hotel Hewitt Koshien).

Patisserie management experience

Kaoru Yoshimoto

After working at Hilton Osaka, which operates 575 hotels around the world, he runs his own luxury patisserie cafe.He teaches the secrets of popular restaurants that have received media attention.

manager and chef experience

Takashi Mori

Selected as assistant chef at ANA Gate Tower Hotel.After that, at the young age of 37, he became the manager and head chef of the Nara Royal Hotel.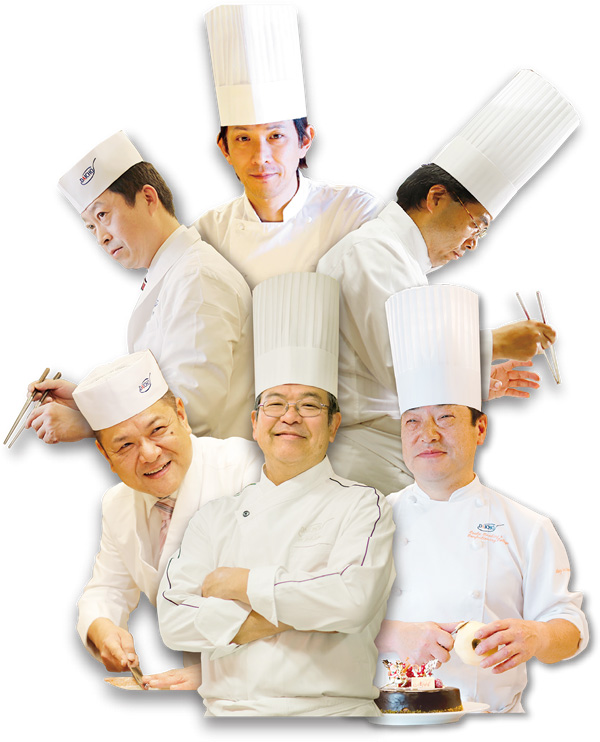 Public interest group corporation corporation
Japan Chef Federation
Director

𦚰Yama Fumiyoshi

Worked as head chef at Daikinro, a famous Japanese restaurant that has been in business for 160 years since its founding in Edo.He has the title of "Naniwa's master craftsman", which can be obtained by those who have extremely excellent skills.

Executive chef experience

Takashi Ebisu

Served as head chef for banquets at Sheraton Miyako Hotel and Swissôtel Nankai Osaka.Executive chef at Star Gate Hotel Kansai Airport.

Pastry manager experience

Mitsuo Nishiyama

Served as manager of confectionery at Tokyo DisneySea Hotel MiraCosta.He also has a wealth of confectionery skills, such as winning the first award for excellence in the marzipan category at the Japan Cake Show, a nationwide confectionery exhibition.
Know your industry

Professional instructors who know everything about the field give lectures to students after familiarizing themselves with the skills and work content required in various food industries.

Understand the type of human resources you are looking for

Head chefs and confectioners are heavily involved in recruitment interviews, such as entering the final interview.Teachers who understand the type of human resources that companies are looking for conduct interviews and job guidance.

Understanding hiring trends

Because we are familiar with the industry, we understand the recruitment trends for each company and job type.We provide employment guidance to students from an in-depth perspective, such as what kind of selection method and practical tests are required.