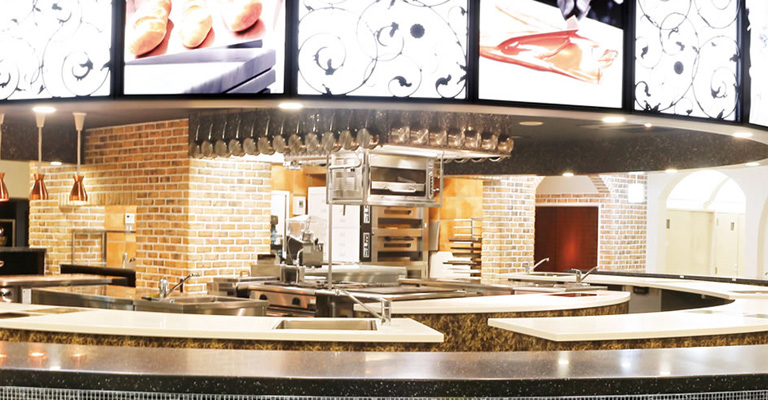 Yearly ScheduleCAMPUS LIFE
Surprise from admission to graduation
An exciting year awaits!
We hold various events so that everyone can fully enjoy their student life.
Through club activities and sports competitions, you can deepen relationships with fellow students and teachers from other departments,
Cooking skills are competed at the Daicho Festival and Yamate Festival.All the experiences you get from various trainings should be your treasures.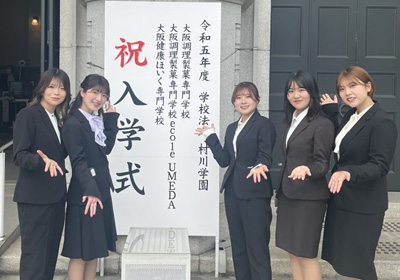 Meet new friends and take a step towards becoming a professional.

Practice starts the day after the entrance ceremony!
You can touch food and sweets faster than anywhere else.
・School Life Guidance
・Practical classes start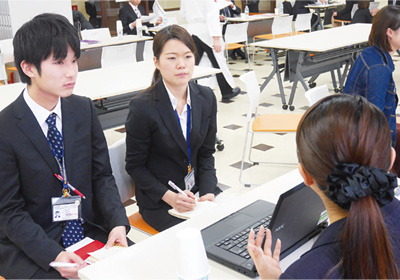 Job hunting starts faster than anywhere else
A company information session will be held on campus where you can meet about 2 companies over the two days.In addition, you will receive lectures on the basics of working as a member of society, such as how to wear a suit and manners for interviews, to prepare for job hunting.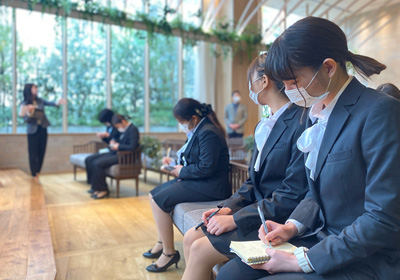 Visit the company and see where you will work in the future!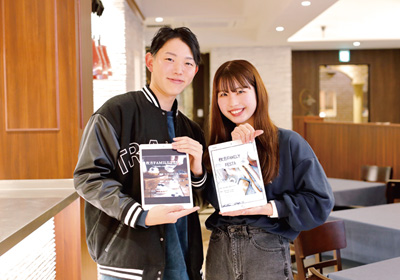 Learn how to make eye-catching POP designs from designers and photographers who work on advertisements for major companies.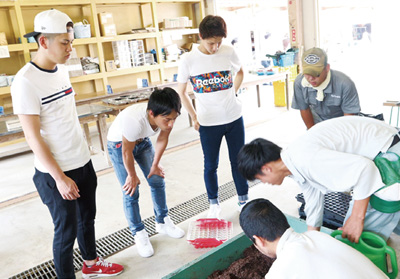 The long-awaited summer vacation.Some students go to internships at shops and hotels they met at company briefings.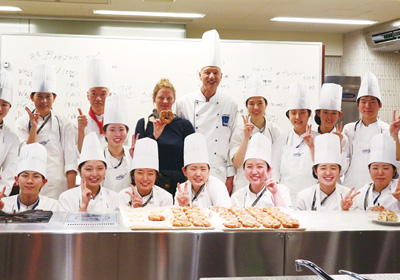 Classes are held by inviting chefs from overseas, active executives from famous hotels, and pastry chefs.A chance to hear not only technology and knowledge, but also about work and recruitment!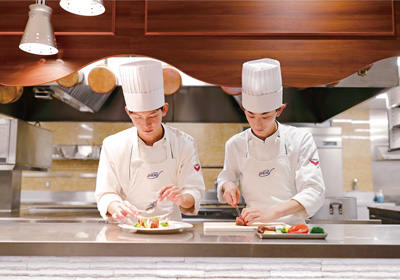 It's been half a year since I entered school!Inviting general customers to provide full-course Japanese, Western, and Chinese course restaurant training.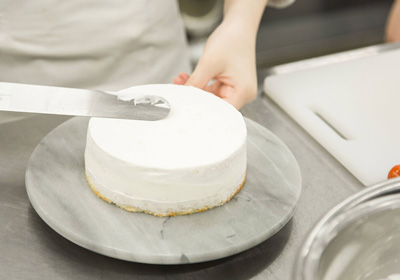 Seven months after entering the school, we invite general customers to shop for cakes, baked goods, and bread for practical training!Service and money management, satellite management will also be acquired in practice.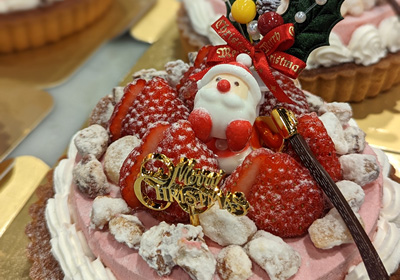 Experience "Christmas", the most prosperous season for pastry chefs. Make 100-200 Christmas cakes and further develop your skills.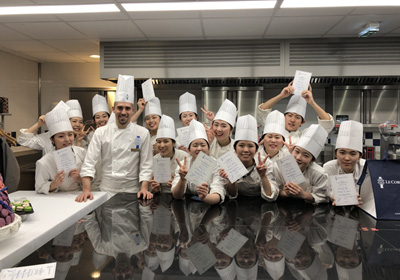 Experience a lifelong treasure for chefs and pastry chefs in a country on the cutting edge of cooking and sweets.Enjoy a meal at a Michelin-starred restaurant, practice at a local culinary confectionery school, visit a shop run by a Japanese owner, and more!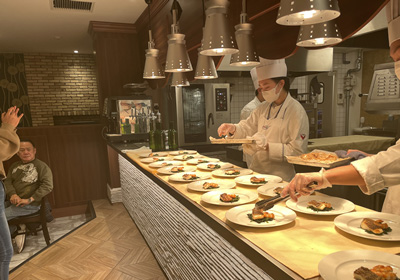 A restaurant for parents who have supported their school life.After assembling the course by themselves, parents are invited to our school's restaurant facilities to show off their achievements over the past year.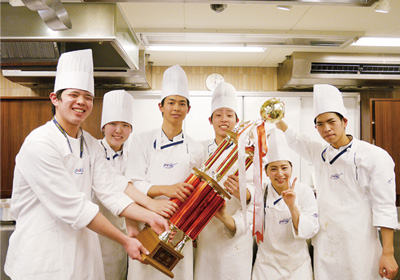 Compilation of learning so far!We will create amezaiku, pies monte, full course menus for exhibitions, etc.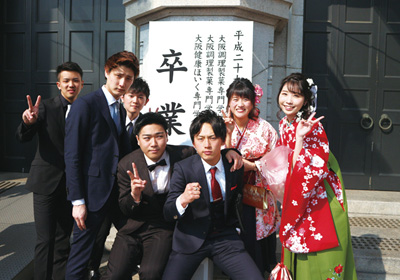 The day you leave for your dreams.
Aiming to become a chef and pastry chef who is active in the food industry, to the next stage.If you have any troubles such as career change or independence consultation, please come to the school for consultation anytime!