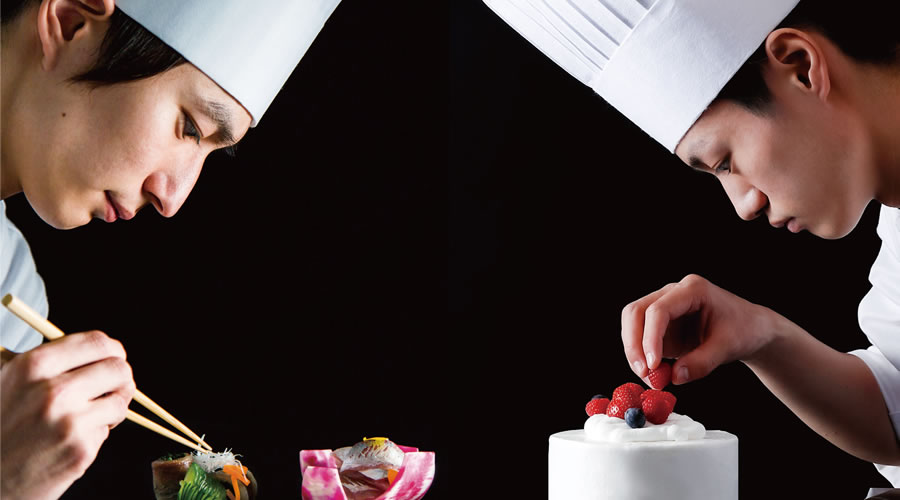 Learning extras in seminarsStrengths of Daicho
Nutrition / Entrepreneurship / International + α
Conducting select classes
What is needed in the future is
Just make delicious food and sweets
Not a cook or pastry chef,
Human resources who apply that power to other fields.
To that end, in addition to cooking confectionery
You will need the power of +α.
That's why DAICHO is a necessary +α in the food industry
"Health/Nutrition", "Entrepreneurship/Management", and "Internationalization"
You can take a select class with a theme for free.
Nutrition Innovation Seminar

A class that combines cooking skills and knowledge with cutting-edge IT technology to create healthier dishes than registered dietitians

Management seminar

Take a store concept devising business plan creation class from a specialist teacher who focuses on store management

global seminar

Learn how to spread Japanese cuisine overseas and how to become a chef/pâtissier who can be active overseas from instructors with a proven track record overseas.