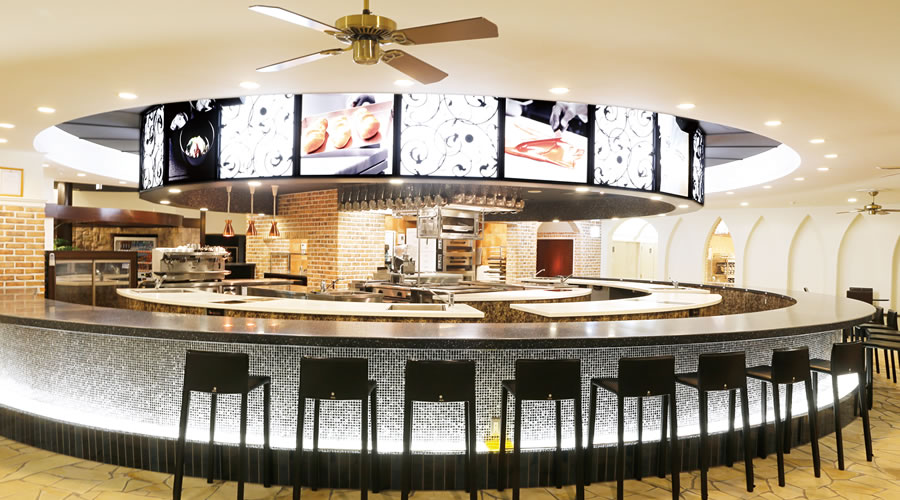 Learning from a Maniac Research DepartmentCAMPUS LIFE
more deeply maniac
Learn cooking and sweets!
At Murakawa Gakuen, club activities give shape to the voices of students who say, "I want to try!" and "I want to learn more!"
Students actively work with peers who are interested in the same genre, beyond the boundaries of grade, class, and department, using their free time after school and on holidays.
An attractive club where you can work hard with everyone and get excited while enjoying club activities.
Santier

French for "shining"
It's packed.

A proud current student of DAICHO who plans and manages DAICHO's open campus.Performing in front of people at open campus technology demonstrations, giving advice to high school students on choosing a career path, and being a reliable and familiar presence for high school students!

bread research department

From the development of new menus,
Bread lovers gather until the sale!

Various breads are sold regularly at the Shop and Café!
A gathering for bread lovers who start by coming up with new recipes.That's the bread research club!

marzipan club

Mastering Marzipan!
Actively challenge off-campus competitions!

Crafted sweets for display and ornamental purposes.Create a fairy tale world with marzipan.Many of our members have won competitions.

Sushi and Japanese cuisine research department

Club activities to study deep sushi

Learn from gari, the accompaniment of sushi, and learn a wide variety of techniques and seasonings!

Pasta Research Department

In fact, it is said that there are more than 500 types of pasta!

Club activities to freely and deeply study pasta, such as making from noodle dough, thinking about original sauces, etc.

Dashi/Sauce Research Department

Taste and compare dashi soup made from various ingredients!

Club activities to think about the best dashi for cooking, learn about dashi using wine, which is indispensable in French cuisine, and research about "dashi" that can be used in all genres of Japanese, Western, and Chinese.

Futsal circle

Circle limited to Izumi school!

Work up a sweat after school at the spacious Murakawa Gakuen Stadium with artificial turf next to Izumi school.Both sports enthusiasts and beginners are welcome to join us!