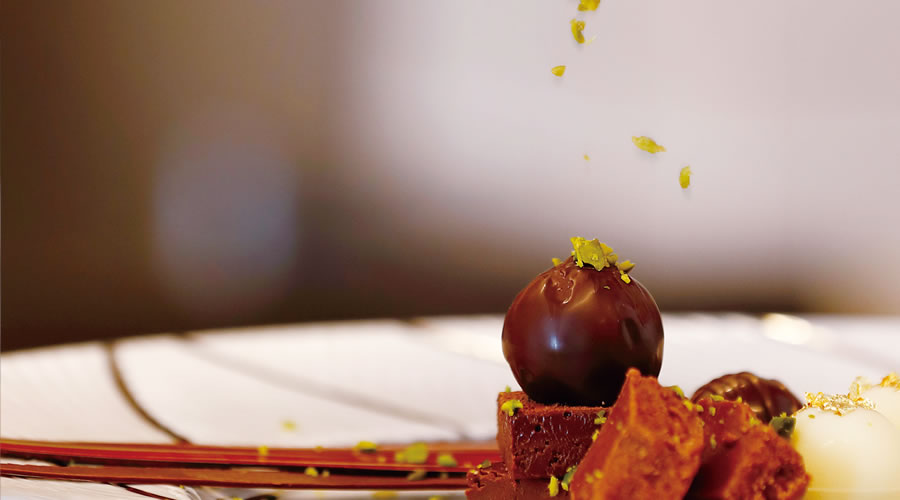 Confectionery Comprehensive Course

Patissier &
chocolatier class

(Confectionery 2 year course)

PÂTISSIER & CHOCOLATIER CLASS
Chocolate as a chocolatier
Human resources that can produce
Comprehensive study of Western confectionery, bread making, and Japanese confectionery in the first year
Acquire basic basic technology,
Acquire the knowledge necessary to acquire a confectionery hygienist.
It is possible to obtain a national qualification during the second year of school.
In addition, in the second year, we will focus on the rapidly growing chocolate market.
Started specialized classes.
Using a special chocolate lab,
From the knowledge of cacao beans, you will acquire advanced craftsmanship techniques.
With advanced confectionery and chocolate technology
You can learn even management

2nd year Specialized learning of chocolate in addition to western confectionery

You can also learn about management, overseas, and nutrition at select seminars

Master chocolate knowledge and skills at the chocolate lab

Qualifications that can be obtained

(National) Confectionery Hygienist Examination Qualification

Shokuiku Instructor

life care color test

Vegetable sommelier

Bread making technician

Specialist

patisserie wrapping

Food coordinator

Confectionery Skilled Worker Level 2
Features of Patissier & Chocolatier Class

2 hours of abundant practical training in two years!
Timetable example (2nd year)

MON
YOUR
WED
THU
FRI
1st period(8:50~
10: 20)
height
confectionery
Practice
height
confectionery
Practice
confectionery
Design
height
confectionery
Practice
height
confectionery
Practice
2st period(10:30~
12: 00)
3st period(13:00~
14: 30)
management
height
confectionery
Practice
material science
Design
4st period(14:40~
16: 10)
語
After School Activities
(16:10~
18: 00)
Voluntary practice
Voluntary practice

*Curriculum is subject to change.
After learning all about confectionery
Divide into specialized classes.
First-class patissiers and chocolatiers have a wide range of knowledge and experience, from ingredients to cooking methods.
By choosing a specialty genre after learning all about confectionery in the first year, you can acquire further depth and a large repertoire by your own skills and knowledge.
1 technology

Learn a wide range of recipes from traditional cakes to the latest cakes.Aiming to become a creative patissier by learning techniques and ingredients that change with the times.

2 sensitivity

By mastering the techniques of decoration, serving plates, and craftsmanship, you can express sweets that appeal to people with their appearance.

3 practice

A popular patisserie owner and a confectionery manager from a famous hotel visit the school for classes.You can learn about popular products at shops and hotels directly from star pastry chefs.
1 technology

You will master the technique of tempering (chocolate temperature control), which is the basis of handling chocolate, and acquire the technique of making chocolate sweets from around the world.

2 Knowledge

Understand the aroma and taste of cocoa beans, the raw material of chocolate.By knowing the history and origin of chocolate, we aim to become a deeper chocolatier.

3 art

Learn the chocolate-making technique called Piesmonte.You will learn not only how to handle chocolate, but also the overall balance, design, how to make it glossy, and advanced techniques.
[Example of training menu]
・Tempering ・Foret Noir 
・Chocolate work ・Relais chocolate 
・Bonbon chocolate ・Chocolate shortcake 
・Brownie ・Murang Shanti 
・Gateau chocolate ・Schwarzwalder torte 
・Classic chocolate ・Vanilla Kipfel 
・Fondant chocolate ・Tart chocolate 
・ Opera ・ Glasage chocolate 
・Sachertorte ・Fondant chocolate 
・Buche de Noel ・Gateau Majoraine 
・Cake au chocolat

seminar

global seminar

Nutrition Innovation Seminar

Management seminar

select one from

Design

There are also classes where you can learn the know-how necessary for patisserie management such as design and wrapping

mastering chocolate

Understand the knowledge and value of "Bean to Bar" and learn various variations of chocolate.Understand the quality, aroma, and taste of cacao beans, and learn the techniques to make the best chocolate.Acquire the skills to produce chocolate from raw materials.

Sales experience at a major department store

You can experience sales at Daimaru Department Store, which is the largest station in western Japan. You can gain practical experience from producing to selling cakes and chocolates that are "delivered to customers".

Lab dedicated to chocolate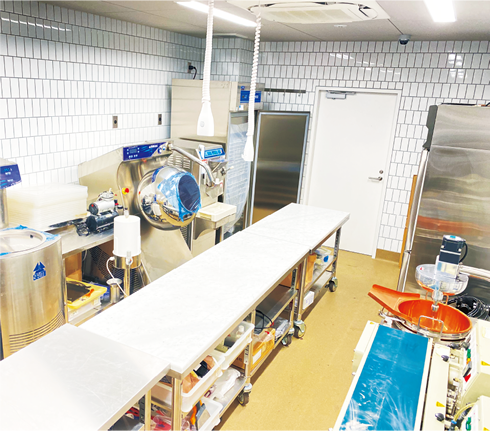 Learn and practice how to handle and make chocolate at the "Chocolat Lab" equipped with the latest equipment. Learn all the skills to become a chocolatier in the future, such as XNUMXD printers.
Check out other departments/classes!