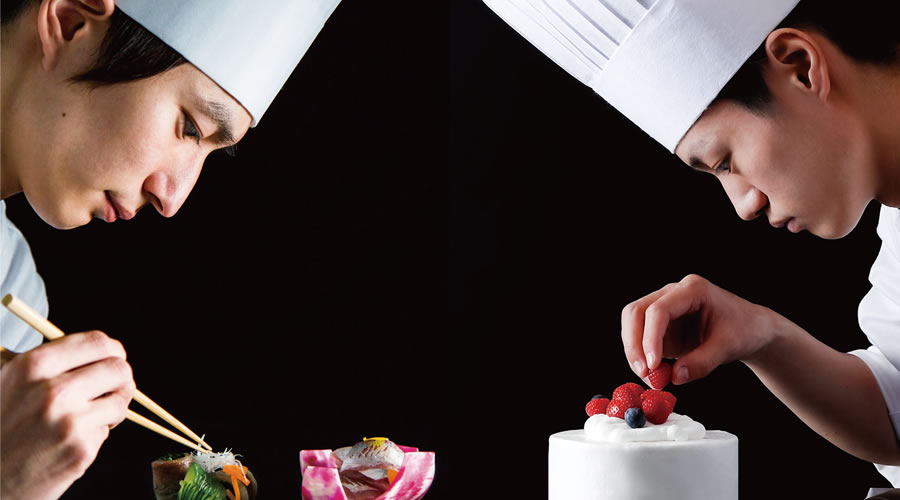 Mecca of food cuisine and sweets
Environment beyond conceptStrengths of Ecole Umeda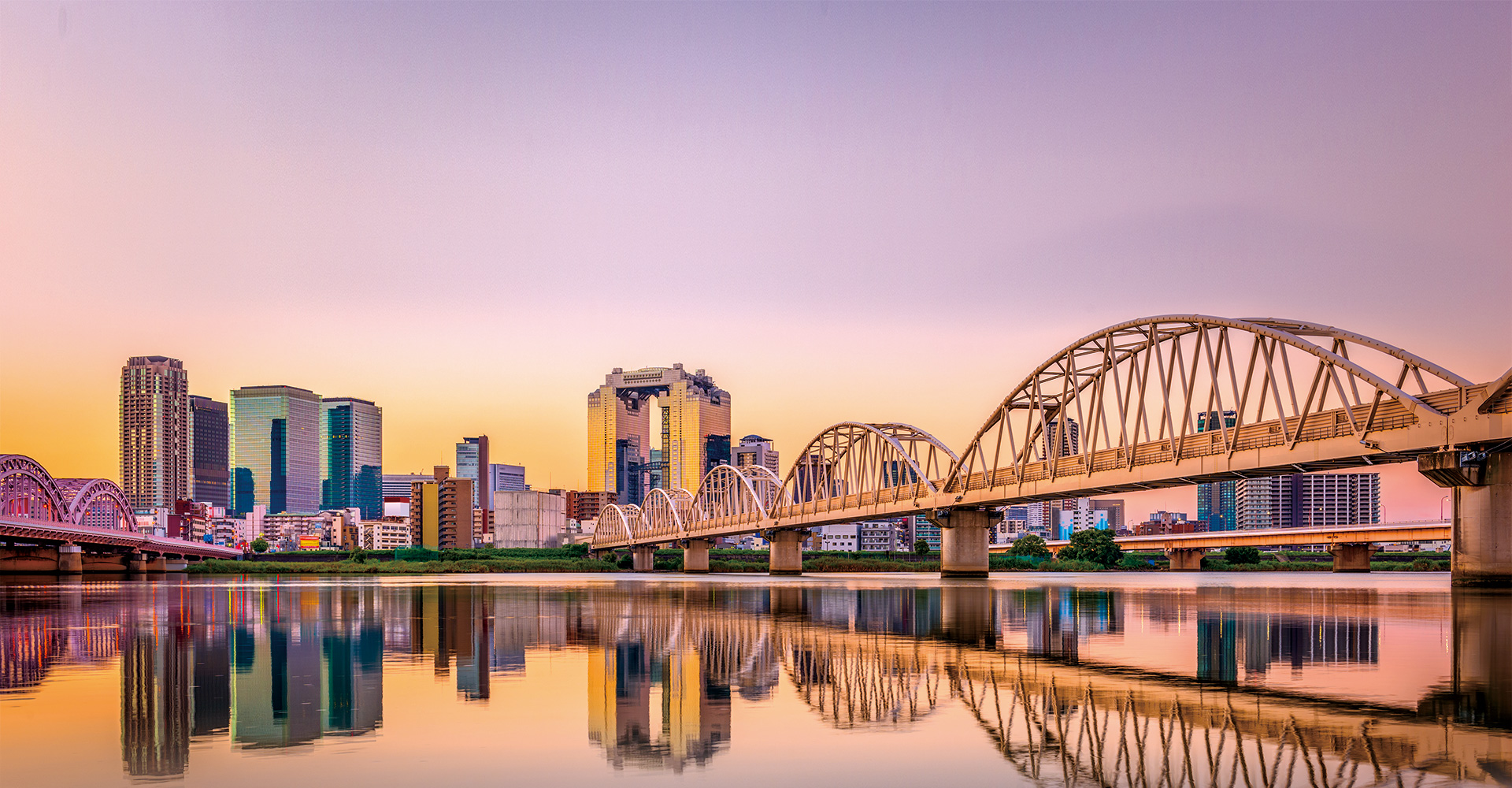 An environment that transcends the concept of cooking and sweets
Developed by myself at a very popular restaurant
commercialize the menu

Barni Barbi has more than 90 stores nationwide, including Grand Front Osaka and Hankyu Department Store.
In the "Super Practical Classes" developed by DAICHO, students develop dishes and sweets from scratch according to the brand concept of the restaurant.The restaurant's head chef, public relations staff, and store managers sampled the menus developed by the students.Give professional feedback.In addition, excellent works can also be commercialized at the store!It will be a great opportunity to present the dishes and sweets that you have developed to general customers.
The creativity that creates 0 to 1 is a "super practical class" that cannot be imitated by AI.

GARB MONAQUE with about 1 seats on the 130st floor of the station square "Umekita SHIP" in Grand Front Osaka.All-day dining with a large glass window with a ceiling height of 3m and an outstanding sense of openness.

At the popular boulangerie where you can line up
product development

A menu devised by a student has been commercialized at the famous boulangerie Sunnyside, which has XNUMX stores in Kansai.The selected bread is actually lined up in all stores and sold to general customers.This is a practical "menu development class" with a popular boulangerie where you can experience professional worksites while in school, such as selecting ingredients according to the sales season and developing recipes that are conscious of the manufacturing process.

A very popular boulangerie with 8 stores in Kansai.
Boulangerie & Cafe Sunny Side is a bakery founded in 1976.There are many visits by celebrities and media introductions.A popular bakery and cafe where celebrities line up and recognize its taste.
Learning that can be done because it is a sacred place for food
Top-notch practical learning in the top-notch environment
The Osaka/Kansai World Expo, IR, and AI are all changing society.
DAICHO's unique educational environment is overflowing with "delicious" and quickly grasps the new form of the evolving food industry.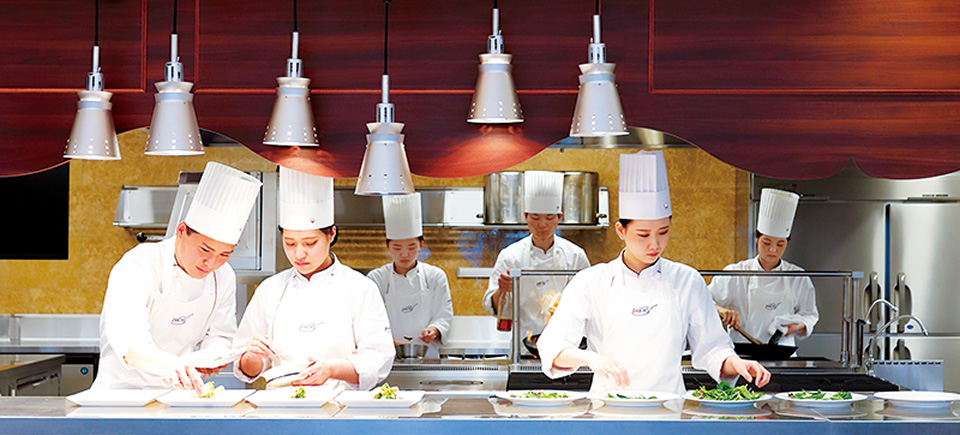 A campus where you can create the experience, achievements, and personal connections you need for your dreams
Osaka Umeda Kitashinchi is your stage!
Full-time teachers are practitioner teachers recommended by the government.
A first-class restaurant, a restaurant with a star in the Michelin Guide.
A world-class foreign-affiliated hotel.
Cooking in a mecca of food where you can find all the patisserie and boulangerie that are popular in the industry An experience that goes beyond the concept of sweets will make your dreams come true.
1

Osaka Mon Restaurant

At the on-campus restaurant, you will learn how to prepare and serve a formal full-course meal of Japanese, Western, and Chinese cuisine.We will start by devising a menu that is conscious of the strengths unique to course dishes.

2

Company presentation scene

You will experience a super practical training to develop products that line up with terrace cafes and boulangerie located in the good location of Umeda.

3

Company cooking scenery

Ease of operation is also a point to put in the store.We will actually cook in front of the owner of the sales company.You can learn more than just cooking techniques.

4

service scenery

Delicious food is served in a comfortable space.In an environment just like the actual site, you will gain experience in the service aspect through hands-on practical training.

5

Corporate lecture attendance

Learning doesn't stop at school.By collaborating with food and restaurant companies, students learn trends and consumer tendencies that cannot be learned on campus.

6

Producer visit scenery

Knowing fresh and high-quality ingredients is what makes a first-class chef.You will visit the producers and learn how to process them correctly and how to distinguish between delicious individuals.

7

hotel experience

First-class hotels and patisseries are nearby.It is an environment where you can always hear the voices of graduates, such as how they are active, job hunting, and work.