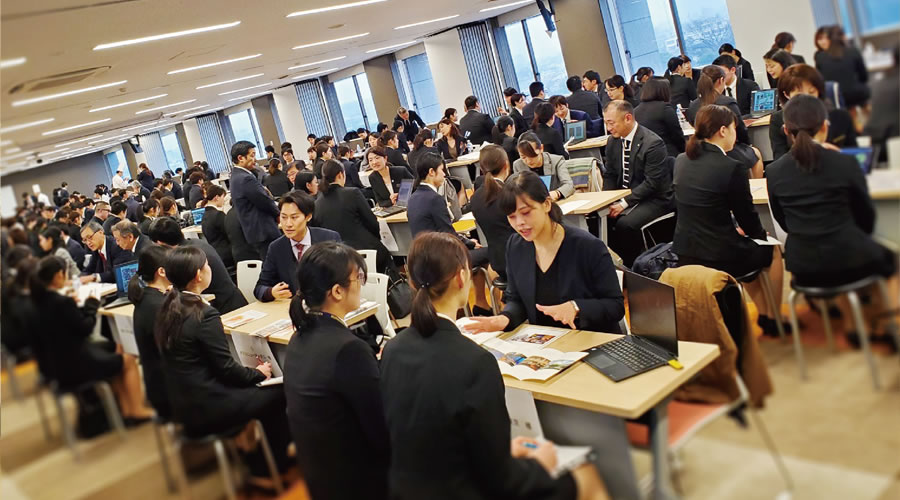 Independent company information sessionEMPLOYMENT SUPPORT
deepen company understanding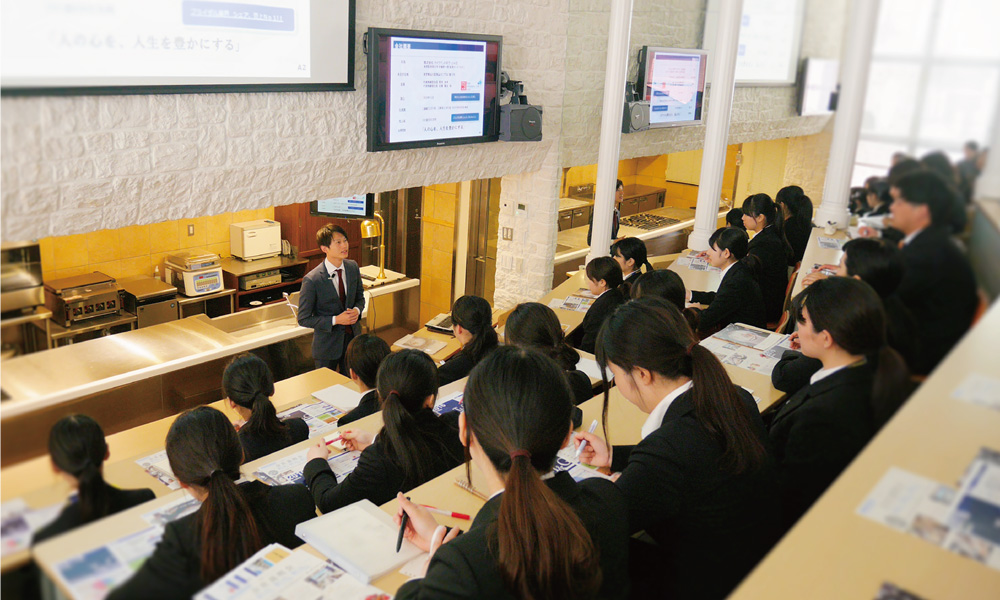 Some companies only come to DAICHO
A single company information session allows you to get to know a company more deeply.There is also an opportunity for the chef to visit the school and sample the menu offered at the shop.

OBs and OGs may visit the school and hold round-table discussions and question-and-answer sessions so that they can learn about the working styles and training models of companies they are interested in.

At the independent company briefing session that can be heard just before the selection process goes into full swing, you can collect information directly related to the selection process and receive information and make reservations for the selection session on the spot.
Student VOICE
Tokyo DisneySea Hotel MiraCosta®
Get a job offer

Milial Resort Hotels Co., Ltd., which operates Disney Ambassador® Hotel, Tokyo DisneySea Hotel MiraCosta®, and Tokyo Disneyland® Hotel, is also a participating company in the independent company information session. We had a special visit for DAICHO.

Natsume Hashimoto

Graduated from Hyogo Prefectural Amagasaki Kita High School Double license system (cooking + confectionery = 2 years)

My homeroom teacher is the manager of the confectionery at Tokyo DisneySea Hotel MiraCosta®, and he talks a lot about the industry in class, which makes me want to deliver even more special and inspiring food to our customers. became.At the independent company information session, we were able to open up the opportunity to obtain a job offer because there was an explanation of the selection method as well as the image of the desired human resource and the job description.