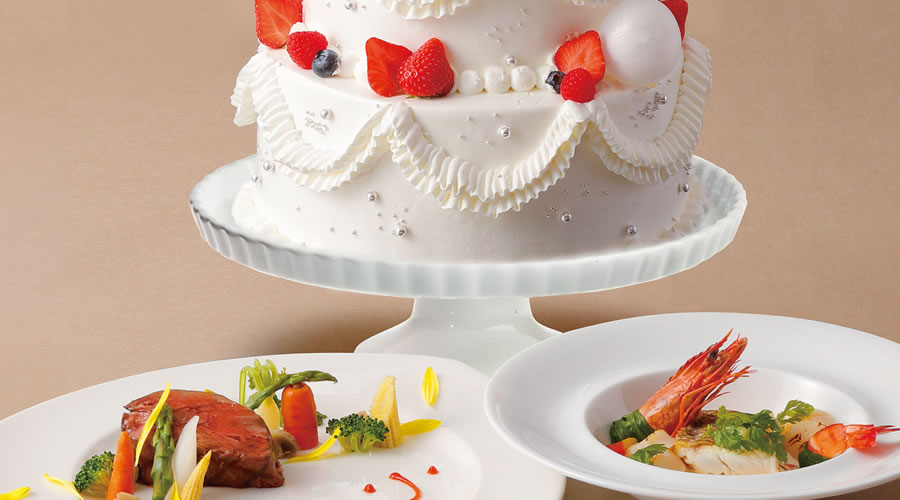 bridal master class
W license system

(Cooking Course + Confectionery Hygiene Course 2 years)

BRIDAL MASTER CLASS
Learn the skills needed in the bridal industry
Acquire a national qualification with W
Cooking, confectionery, craft confectionery specializing in bridal
A class where you can learn wedding cakes.
While studying confectionery for 2 years, you can acquire a cook license,
Marzipan, amezaiku,
Techniques such as sugar crafting can also be enhanced.
Learn cooking + confectionery specialized for bridal
Aiming to acquire two national qualifications!

Cooking and confectionery classes that aim to acquire two national qualifications

Focus on confectionery and learn about bridal cooking and confectionery

Qualifications that can be obtained

(Country) Cook license

Blowfish License (Blowfish Handling Registrant's Certificate)

Food education instructor

Food coordinator

(National) Confectionery Hygienist Examination Qualification

Technical examination

Shokuiku Instructor

Vegetable sommelier
Bridal Masterclass Features
Learn confectionery for XNUMX years, necessary in the bridal industry
W license class
In the first year, you will learn the basics of all genres of confectionery, focusing on "Western confectionery", "Japanese confectionery", and "bread making", as well as sweets specializing in bridal.
In the second year, while learning all genres of "Japanese cuisine", "Western cuisine" and "Chinese cuisine", it is characterized by being able to learn confectionery specializing in bridal such as gorgeous handicraft confectionery and wedding cakes.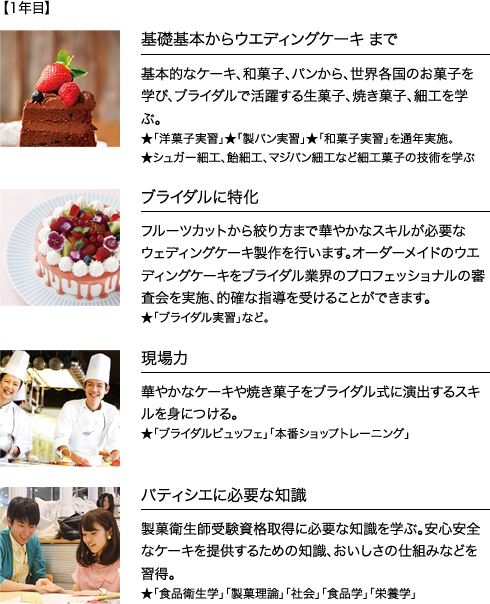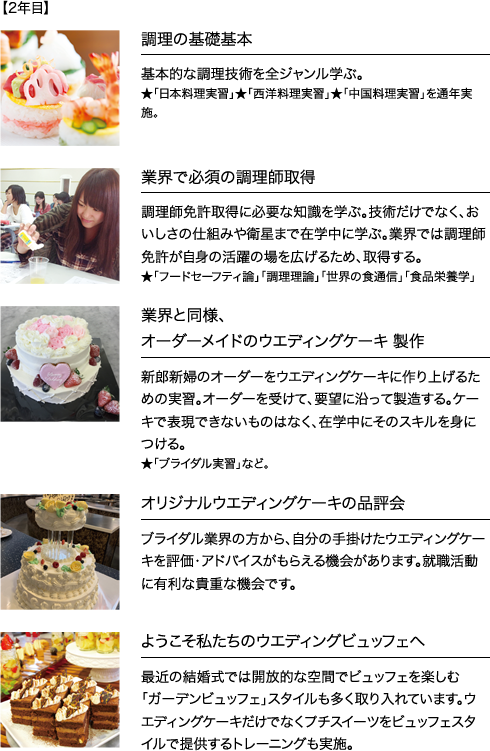 Internship/Employment record
[Bridal] Best Planning Co., Ltd. / Ravimana Kobe / Plan Do See Co., Ltd. / Take and Give Needs Co., Ltd. / Escri Co., Ltd. / Dears Brain Co., Ltd. / World Service Co., Ltd. / Hotel La Suite Kobe Harborland / Anniversaire Co., Ltd. / Arcane Ciel Verite Osaka / Wedding Terrace / Earl Belle Angers Nara and many others
Active in the bridal industry!Directly taught by a full-time faculty member
Kaoru Yoshimoto

Kaoru Yoshimoto

He has experience working on a variety of cakes for bridal and dinner shows at the famous hotel Hilton Osaka, which is expanding around the world.
Atsushi Ohtani

Atsushi Oya

Invented innovative sweets, including wedding cakes at a first-class hotel in Kobe.He also teaches the importance of hospitality.
Check out other departments/classes!