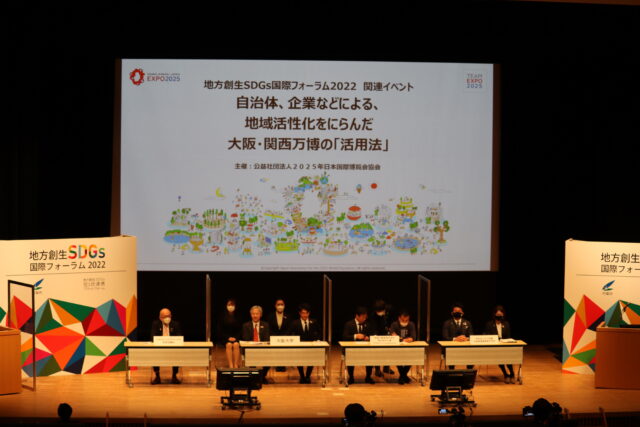 Send to the world!Re-branding Senshu into a "City of Gastronomy"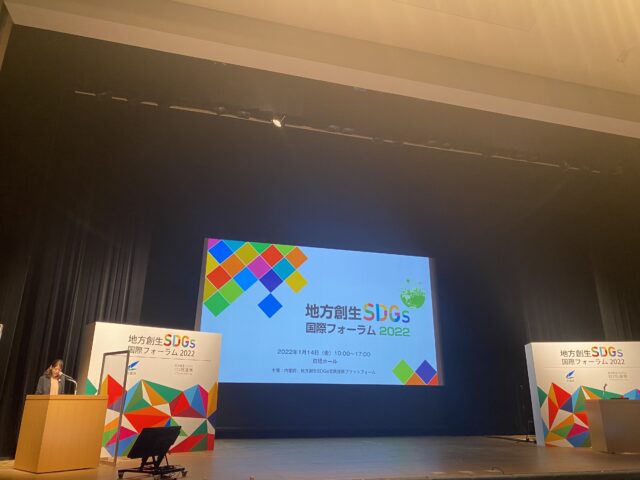 On January 2022, 1, at Nikkei Hall in Tokyo, our school was selected as a representative company for the efforts of the Regional Revitalization SDGs International Forum 14, and Principal Hideo Murakawa took the podium and gave a presentation.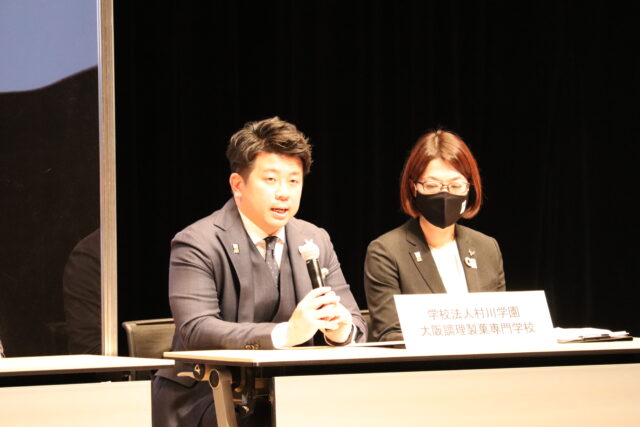 "Regional Revitalization SDGs International Forum 2022"What is ...
Hosted by the Cabinet Office, it is an international forum on the theme of promoting regional revitalization SDGs in the post-corona era-realizing sustainable urban development driven by "green" and "digital".

Regional Revitalization SDGs International Forum 2022↓
https://www.knt.co.jp/ec/2022/c_sdgs/program.html
In order to deepen the SDGs for regional revitalization, we shared various domestic and overseas SDGs and initiatives for regional revitalization, as well as solutions to regional issues overseas using the technologies and know-how of local companies.
This time, we sent it to the whole world at the venue and online.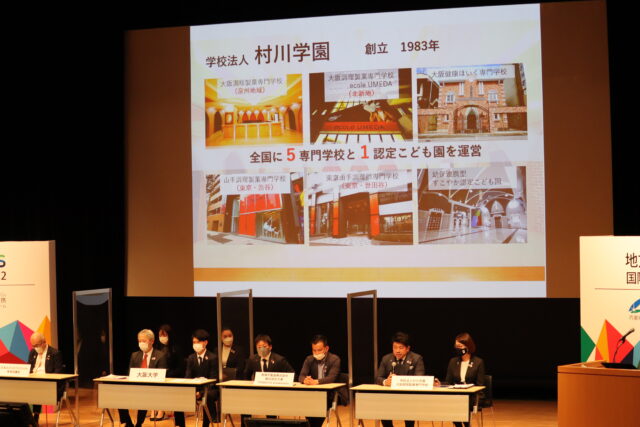 Murakawa Gakuen was selected here at Senshu gastronomy EXPO.
"Senshu Gourmet EXPO" means "Re-branding the city of Senshu to a city of gastronomy".It is a purposeful effort.

The background to the launch is the Osaka-Kansai Expo, where people from all over the world gather in Kansai.
Murakawa Gakuen has identified three patterns of behavior for people visiting Kansai.
The first is stay, the second is sightseeing, and the third is eat.
I want to put the spotlight on the Senshu area for this third part, "eating"!That's what I thought.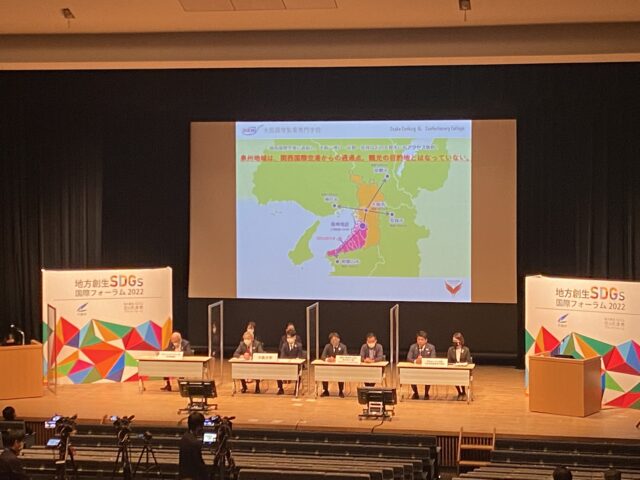 Southern Osaka, home to Osaka Culinary & Confectionery College: The Senshu area is a treasure trove of ingredients
Once upon a time, "the sea of ​​chinu (black sea bream)"https://www.pride-fish.jp/JPF/pref/detail.php?pk=1458975523This area is rich in ingredients that have benefited from Osaka Bay so much that it is called.
In fact, 100% of the marine products said to be produced in Osaka and more than 50% of the agricultural products are produced in Senshu.

This is the reason why we decided to hold the "Senshu Gourmet EXPO".

As a food education institution, we hope to continue to produce high-quality human resources who can contribute to the community, and not only our students but also the young people who will lead the future will experience the potential of Senshu's food through this Senshu gastronomy EXPO.


Senshu gastronomy EXPO has realized 100 interesting things.
Currently, about 50 have been realized.
We will continue to send out interesting things through 100 interesting things!

Senshu gastronomy EXPO official website↓
https://senshu-expo.jp/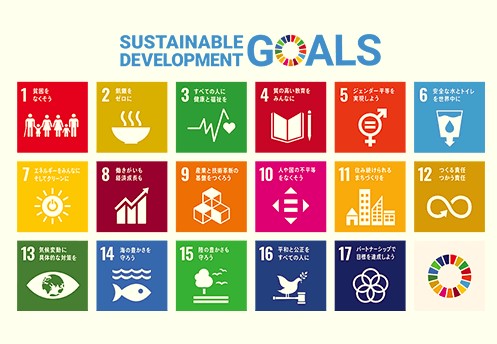 [Osaka Cooking and Confectionery College]
595-0021
3-1-15 Higashi-Toyonakacho, Izumiotsu City, Osaka Prefecture
[Osaka Cooking and Confectionery College ecole UMEDA]
530-0002
1-1-4 Sonezaki Shinchi, Kita Ward, Osaka City, Osaka Prefecture
In Osaka conditioning confectionery Café Vocational schools
【Contact Us】
0120-235-233